"I am honoured to be recognized for this prestigious award," said Chiu who launched the famous restaurant chain with three others in the late 1970s. "I feel humble to be recognized among a long list of past recipients."

Chiu is the vice president of Mandarin Restaurants and an active partner in many community initiatives.  He was born in Taiwan and in 1976 settled with his family in Montreal where he went on to study business administration and mechanical drafting.  He worked as a draftsman for almost a year when he was presented with a business opportunity in Brampton.  In 1979, Chiu moved to this city with wife Diana, brother James and friend K.C. Chang, and together they launched their restaurant business at 239 Queen St. E.  Today, there are 21 Mandarin Restaurants across Ontario.

But Chiu's business acumen wasn't the only thing recognized Wednesday.  Over the years, the Mandarin has supported various local organizations.

Groups like the Brampton YMCA and William Osler Health Centre have benefited from Chiu's and the Mandarin's generosity, as have local initiatives like the city's Communities in Bloom and Winterlights programs.  In addition, Chiu is Chairman of Mandarin Charitable Foundation.  The foundation, established in 2004, has donated more than $900,000 to charitable organizations such as Big Brothers Big Sisters, Sick Kids Hospital, The Canadian Cancer Society and Heart and Stroke Foundation and The Chinese Cultural Centre.  Mandarin also gave $100,000 in response to the Severe Acute Respiratory Syndrome (SARS) crisis in 2003.  The illness killed 800 people around the world, including 44 in Toronto.  Money from the foundation was donated to Mount Sinai Hospital towards the creation of the Mandarin Fund for SARS Research.

BBOT President Carman McClelland applauded Chiu for his success and for being an active member of his community.

"George is a leader in his profession and his community. We are privileged to be able to recognize his contribution," McClelland said. "As his business was growing he made a commitment to Brampton and we are the better for it."

Brampton Mayor Susan Fennell nominated Chiu to receive the annual prize.  He joins a long list of worthy recipients including regional councillor John Sanderson, Scott Goodison of Goodison Insurance and Neil Davis, lawyer and community advocate.

The Mandarin has been successful as a result of a strong commitment on the part of its owners and partners to give all they can to both customers and community.  It is that level of commitment that has seen the company thrive and be recognized time and again.  Mandarin has received several awards over the years, including "Company of the Year" by trade publication Foodservice and Hospitality Magazine and "Outstanding Business Achievement" by both The Brampton Board of Trade and Ontario Chamber of Commerce.

Last year, Mandarin served more than 6 million customers and boasted sales of about $100 million.  The company employs more than 2,000 people.

ABOUT MR. GEORGE CHIU

Mandarin Restaurants co-founder honoured

(Feb 12, 2009 Article - Brampton Guardian)

George Chiu, co-founder of Mandarin Restaurants, continued along the path of success this week when he was officially named the Brampton Board of Trade's Business Person of the Year.  On Wednesday, local business and community leaders gathered at the Garden Banquet and Convention Centre, 8 Clipper Court, to celebrate this accomplishment.  The award recognizes local business people who have demonstrated leadership in their profession and community.

Chiu said he feels honoured to be recognized by his peers.

The George Chiu Golf Classic Chinese (GCGC)

Amateur Golf Invitational will identify the best Amateur Chinese golfers

and establish scholarships to support the development

of deserving junior golfers of Chinese heritage.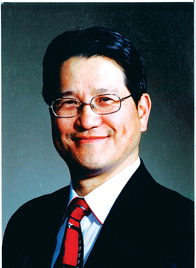 " I am excited, privileged and extremely humbled to have my name associated with this event."







- George Chiu





         Co-Founder








Mandarin Restaurants
Welcome to the Official Website of the GCGC!

© Copyright 2012. George Chiu Golf Classic Inc.  All rights reserved.